Barndominiums have become increasingly popular in recent years due to their versatility, affordability, and unique architectural appeal. These structures combine the rustic charm of a barn with the comfort and functionality of a modern home. In Florida, where the sun shines year-round, barndominiums have gained significant attention for their ability to withstand extreme weather conditions. One factor that has contributed to the seamless construction of barndominiums is the availability of barndominium kits, which streamline the building process and make it easier for homeowners to bring their dream homes to life.
What are Barndominium Kits?
Barndominium kits are pre-engineered packages that contain all the necessary components and materials to construct a barndominium. These kits typically include steel framing, exterior siding, roofing materials, windows, doors, and insulation. The advantage of using a kit is that it simplifies the construction process by providing homeowners with everything they need in one package, eliminating the need to source individual materials and components separately.
Streamlining Construction in the Sunshine State
Customization Options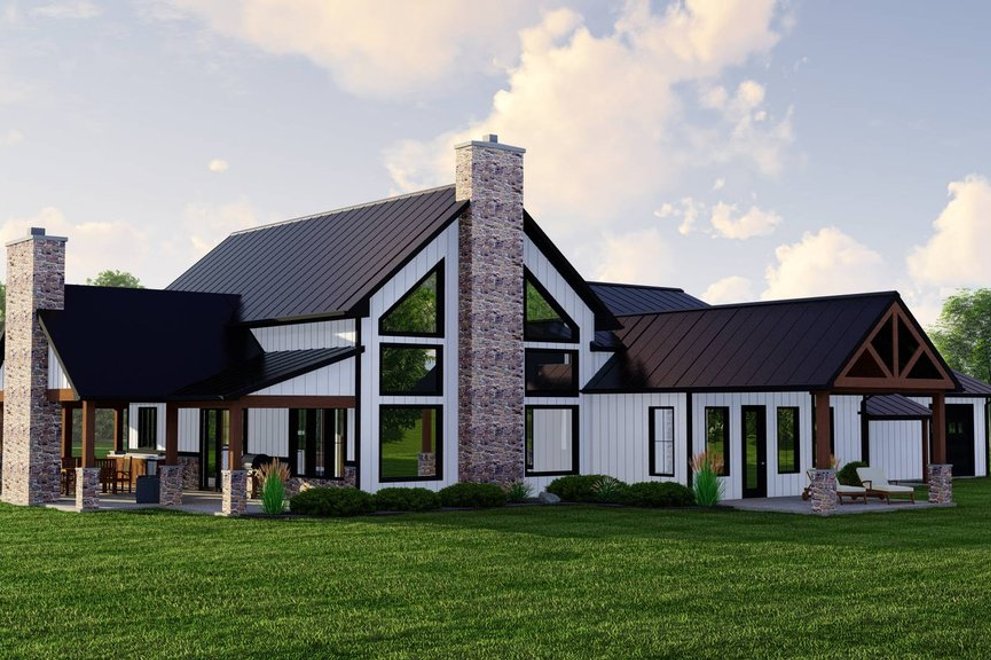 Barndominium kits offer homeowners in the Sunshine State a wide range of customization options. Florida residents can choose from various kit designs and sizes to suit their specific needs and preferences. Whether they desire a small weekend getaway or a spacious family home, there are barndominium kits available that cater to different layouts and floor plans. These kits provide flexibility, enabling homeowners to create personalized living spaces that align with their lifestyle.
Energy Efficiency
Florida's hot and humid climate requires homes to be energy-efficient to maintain comfortable indoor temperatures and reduce utility bills. Barndominium kit often includes insulation materials that enhance energy efficiency, ensuring that residents can enjoy a comfortable living environment while minimizing the use of heating and cooling systems. Additionally, the steel framing used in these kits offers excellent durability and helps regulate temperature fluctuations, making them an ideal choice for Florida's weather conditions.
Fast Construction
One of the primary advantages of using barndominium kits in the Sunshine State is the accelerated construction process they offer. Since the kits come with pre-engineered components, the construction time is significantly reduced compared to traditional home construction methods. The streamlined process saves both time and money for homeowners, allowing them to move into their barndominiums sooner and enjoy their new living spaces without delays.
Cost-Effectiveness
Building a barndominium using a kit can be a cost-effective option compared to traditional construction methods. The pre-engineered components and materials in the kit help reduce construction waste and minimize labor costs. Additionally, the durability of steel framing and other components ensures long-term cost savings by reducing maintenance and repair expenses. Barndominium kits provide an affordable solution for homeowners in Florida, allowing them to achieve their dream homes without breaking the bank.
Conclusion
Barndominium kits have revolutionized the construction process in Florida, offering homeowners an efficient and cost-effective way to build their dream homes. With customization options, energy efficiency, fast construction, and cost-effectiveness, these kits have become increasingly popular in the Sunshine State. As the demand for barndominiums continues to rise, the availability of kits will continue to streamline construction and make it easier for Floridians to create unique, durable, and comfortable living spaces that blend the rustic charm of a barn with the modern conveniences of a home.
Here are some frequently asked questions about Barndominium Kits and how they streamline construction in the Sunshine State:
Q: What is a Barndominium Kit?
A: A Barndominium Kit is a pre-engineered building package that includes all the components needed to construct a barndominium—a combination of a barn and a condominium-style living space. It typically consists of the structural frame, exterior walls, roof, windows, doors, and sometimes even interior finishes.
Q: How do Barndominium Kits streamline construction?
A: Barndominium Kits streamline construction by providing a pre-designed package with all the necessary materials and components. This eliminates the need for extensive architectural design and simplifies the construction process. The kits are usually manufactured off-site and delivered to the construction site, saving time and reducing on-site labor requirements.
Q: What are the advantages of using Barndominium Kits in the Sunshine State?
A: In Florida, where the climate can be challenging, Barndominium Kits offer several advantages. They are often made from durable materials that can withstand high winds and hurricane conditions. The kits can also be designed with energy-efficient features, such as proper insulation and windows, to help maintain comfortable temperatures in the hot and humid climate of the Sunshine State.
Q: Can Barndominium Kits be customized?
A: Yes, many Barndominium Kits can be customized to meet specific design preferences and functional requirements. Customers can choose from a range of options, including the size and layout of the living space, the number of rooms, and the style of the exterior. However, the degree of customization may vary depending on the manufacturer and the specific kit.
Q: Are Barndominium Kits cost-effective?
A: Barndominium Kits can often be more cost-effective compared to traditional construction methods. Since they come as pre-engineered packages, the materials are typically purchased in bulk, reducing costs. Additionally, the streamlined construction process can save on labor expenses. However, the overall cost will depend on factors such as the size, customization, location, and any additional features or finishes.
Q: Are permits required for Barndominium construction in Florida?
A: Yes, permits are generally required for Barndominium construction in Florida. The specific requirements may vary based on local regulations and building codes. It is important to consult with the local building department or a professional contractor to determine the necessary permits and ensure compliance with all relevant guidelines.