Despot's Game: Dystopian Army Builder has a lot of guns to choose from. Which are the best?
All good roguelikes and dungeon crawlers put you in a series of tight spots to see how willing you are to make sacrifices. Are you willing to give up tokens or firepower? Food over upgrades? Offense over defense? The good thing about Despot's Game is that there isn't always a right answer. You'll be forgiven for having opinions.
It's not a big surprise that the effect of choice is most obvious when it comes to weapons. With a strong set of ten different classes, each with five weapons, there is a way to win for almost any play style. But if you don't know where to start, try one or all of these tools. You're sure to get there in the end.
Sanuzzi Fridge: The Italian Tank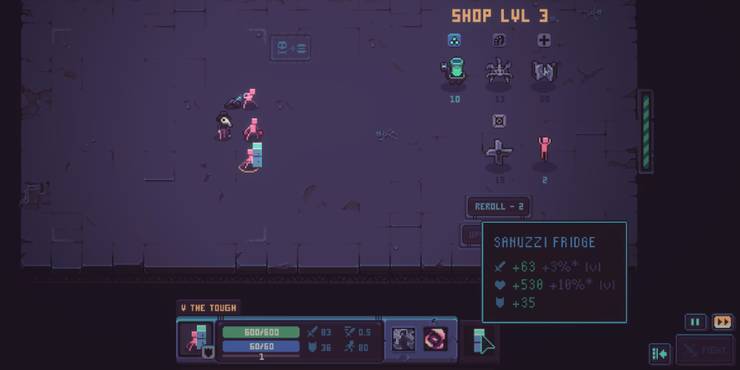 If you want to put some Tanks on the front line of your army, this Italian giant is a good choice for the first Tank you choose. It should be able to make it through the first few floors without other Tanks. For 15 coins, you get 15 base shield and 430 base health that increases by 10% per level. This is better than the more expensive Panzer-Poo, which only increases by 6% per level, and the Coffin, which only increases by 7% per level.
If you get The Tankiest mutation, Sanuzzi Fridge and any other Tanks in your army will join with your Fighters to take all the damage they take. If you have a strong group of Healers to keep your tanks living, you'll be a sight to behold.
Stilts: A Trickster With Attitude
This Legendary Trickster is well worth spending 29 tokens on. It has nearly 100 more health than its Epic rarity cousin, a good attack speed, good health, and a strong attack power. But that's not all: Stilts is the only Trickster in its class with the strong passive skill Normal Punch, which gives its attacks a chance to do ten times as much damage.
When you combine Normal Punch with the Dash mutation, which makes Trickster dodges into forward dashes that deal 400 damage along the path, you can turn your Stilts into heavy-hitting melee monsters that can do thousands of damage per hit.
Chainsaw: An Affordable Fencer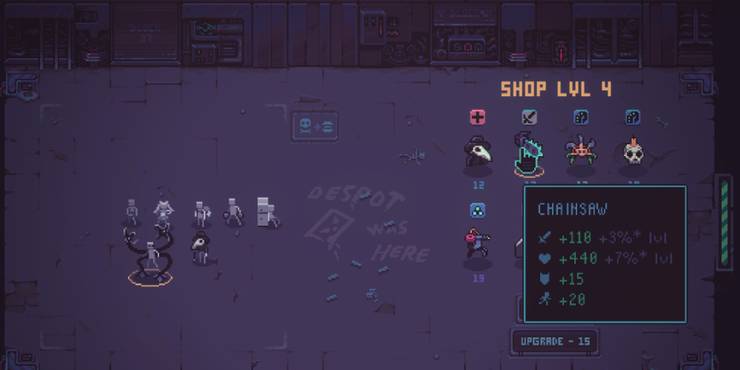 If you like to play roguelikes in a "min-max" way, you might want to get the most out of your soldiers early on in Despot's Game so you can spend most of your tokens on mutation upgrades. Every class has at least one or two cheap options, but the Chainsaw is a good place to start if you want to build around Fencers.
This 12 token Rare only costs four more than the Uncommon Excalibur and eight less than the Epic Laser Sword. Even though some of you might not like how strong its attacks are, the 130 health boost over Excalibur makes it a good choice as a cheap early-game addition to your ranks.
Plague Mask: The Iconic Healer
Even though Healers are officially weapons in Despot's Game, they don't do much damage. But no matter which classes you choose to focus on, most armies should have a team of Healers to keep everyone living long enough to get the benefits of leveling up.
All Healers have the same stats, except for how much health they start with and how much it costs to buy them. Plague Mask is a good mix between being able to stay alive and how much it costs. For three more tokens than Crash Cart, you get an extra 60 health, and if you can protect them well, you can use two Plague Masks to heal twice as much for the cost of a single Legendary Halo.
Sailor Fuku: A Fragile Heavy Hitter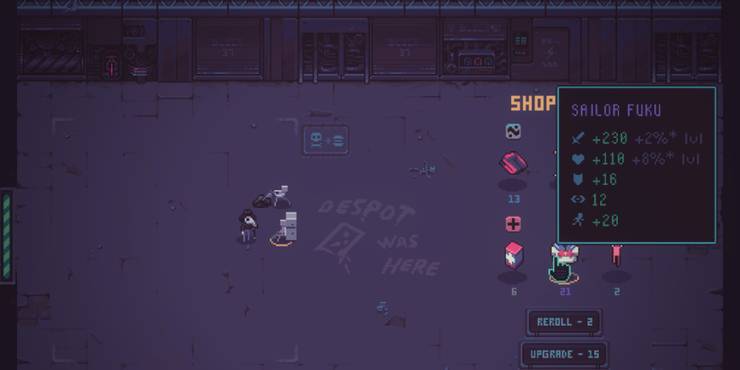 A role-playing game isn't complete if you can't make a "Glass Cannon" build. In Despot's Game, the Mage class has powerful weapons that, with the exception of the Legendary Shaman Club, make up for their low base health with range and attack power.
Check out Sailor Fuku, an Epic rarity Mage that costs 18 tokens and has the best base attack in its class if you want to deal sweet, sweet damage no matter what. To avoid enemy fire, you will need cover, so move to the back of the map and link up with some Tanks to slow down the enemy.
Punisher: The Only Shooter You Need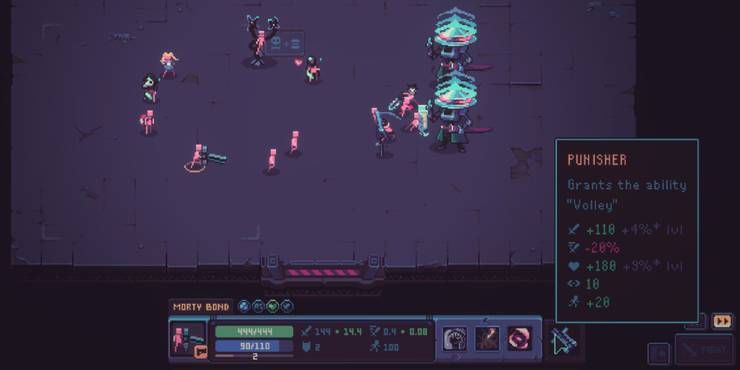 In Despot's Game, legendary weapons can sometimes be big and heavy. This is because their stopping power is balanced by the fact that they slow you down. Punisher is no different. The person who uses it gives up 20% of their attack speed in exchange for strong attack power and life.
With the right mutations, a group of tier 5 Punishers can be the basis of a powerful PvP build that hits fast and hard, stopping the enemy before they can make a hit. Some people call it "cheesy," while others call it "meta," but either way, it's a lot of fun to try.
Rocky Gloves: The Speediest Fighter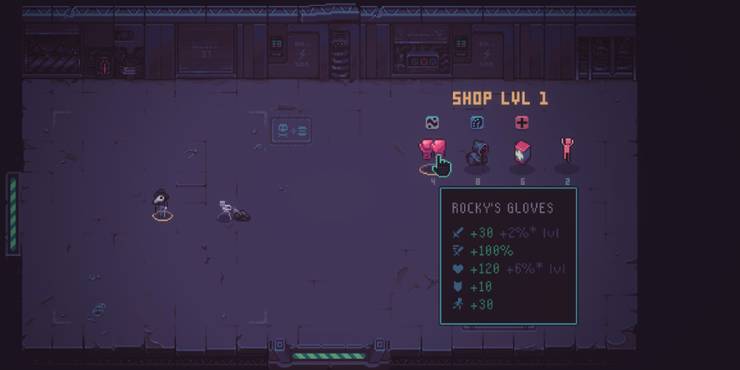 Common rarity units can be useful in Despot's Game, whether you're trying to save money early on or you're running out of tokens and need to fill a hole in your lineup. However, they're often ignored and underrated. Rocky Gloves are for people who aren't afraid to get close to their opponents.
This pair of red boxing gloves can help you kill more people in PvE for a low cost. They have the fastest base attack speed in the game. And if you can find the Fury mutation somewhere around level 2, every punch you hit will do 15 more damage.
Dark Mantle: A Cultist To Plan Around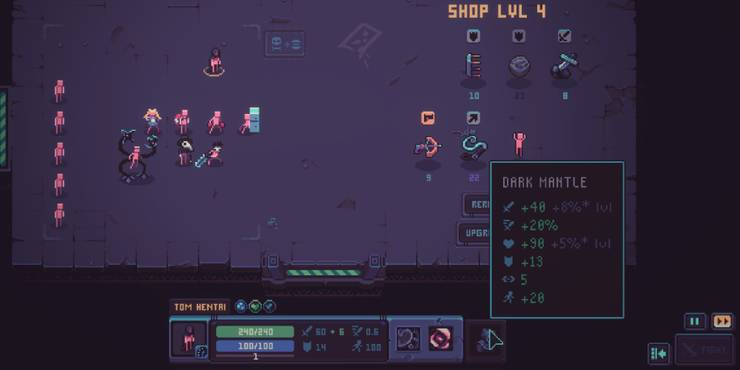 Cultists are a class in Despot's Game that is somewhere between a ranged class and a fighting class. Their magic is much darker than that of Mages. Even though Dark Mantle isn't the most powerful Cultist weapon, it can help you make the most of the Cultist's special ability, "Call of Cthulhu," if you have this Common unit.
Call of Cthulhu gives you one strong tentacle that does a lot of melee damage once you have three unique Cultist weapons. For every three more Cultists you add to your army, you get another tentacle. Buying Dark Mantles is a cheap and easy way to add more Cultists and flood the battlefield with tentacles, as long as you can keep them living.
Whip: The Best Of Both Worlds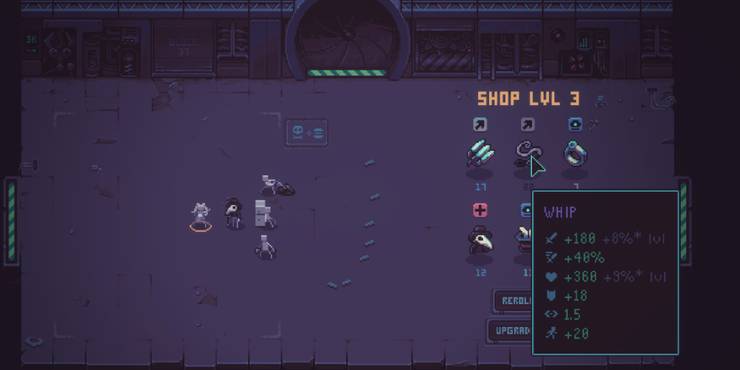 If you buy the Epic rarity Whip, you get almost the same health and protection as the Legendary Trickster version for seven less coins. This can help a lot if you're low on food or need a mutation upgrade badly.
You won't be able to use Stilts' passive Normal Punch ability, but you will still be able to use his active Linked ability, which, based on the level of the link, spreads some of the damage you take across three Tricksters. If you combine this passive ability with the Spiky Armor mutation, you can turn 40% of the damage you take into damage you give.
Dr. Octopuses Claws: A Tanky Egghead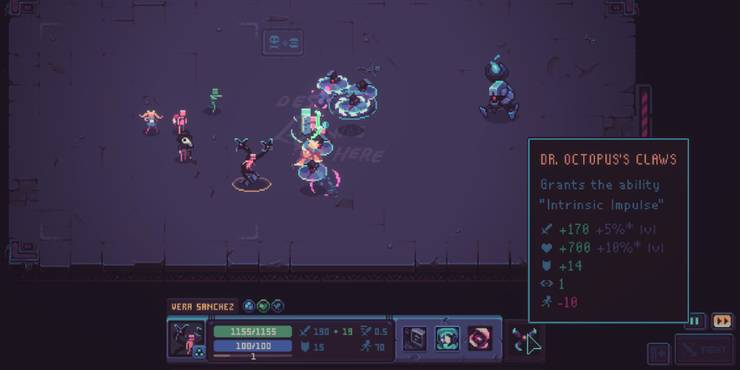 What do you get when you mix the attack power of a Legendary Trickster with the health of an Epic Tank? What is the best Egghead in Despot's Game? Dr. Octopuses Claws is tied with the RR Cultist as the second-cheapest Legendary in Flappy Bird game. It is a strong, cheap, and hardy support unit.
Max out your Egghead levels and do the right tasks to get the most out of your buff towers, which can boost your team's base stats and weaken your enemies' base stats. Even though Dr. Octopus's base health is high, you should grab a few Healers to keep him alive.